Walls Ceilings Trim Discover the Dandy Difference
Seattle Wall, Ceiling & Trim Painting
Washington's Trusted Painting Company
Painting the inside of your home is a chance to wipe the slate clean and start fresh. It's incredible how differently a room can look with a new color scheme, or even a greatly needed touch-up in the same shade. A quality paint job can be all that's needed to take years off of your home, make any room appear larger, or transform your new home into the one that's truly yours.
We can paint virtually anywhere and anything inside the home, including:
Kitchens
Interior doors
Dining rooms
Living rooms
Bedrooms
Home offices
Entertainment rooms
Basements
Attics
Here at Dandy Painting, we are passionate about delivering picture-perfect results for our customers—and we've been doing it for the past 36 years! Not only do we double-check our handiwork, but we also double coat it so that it will last for years to come.
---
Contact us now at (206) 279-9979 to ask any questions you may have about Seattle wall, ceiling, and trim painting.
---
Rely on Our Unique Process of Comprehensive Interior Painting
When you employ our services at Dandy Panting, you can rest assured that our dedicated painters will follow every detail of our careful painting process, designed to bring results you will love.
To ensure the right experience for you and your family, our interior painters will:
Fully prep the area – This is absolutely crucial for achieving a smooth and flawless finish. Before opening that first can of paint, we will cover all surfaces that aren't being painted, including ceilings, floors, walls, and furniture. We'll clean the work area thoroughly and remove any potential tripping hazards. We'll also remove any stains or dirt, sand all surfaces, caulk any gaps in the trim, fill any cracks or holes with putty and repair any other minor damage.
Keep you fully informed with daily status updates – No one appreciates a contractor who disappears before the work is complete. Here at Dandy Painting, our friendly and skilled team members will proactively communicate with you over the course of your project.
Leave your home just as clean as we found it – At the end of each day, we tidy up and make sure that our workspace is clean and ready to go for the next day. Once the job is complete, we will thoroughly clean up the space and make it look as if we were never there.
Choosing the Perfect Shade for Your Structure
It can often be hard to determine which colors are best suited for certain areas of your home. As part of our services, we provide color consultations to help you feel confident about each and every shade. All of our project managers and estimators are fully trained color consultants who will be more than happy to lend their expertise after gathering a full understanding of your vision.
Once you give us a basic color palette, we'll show you which colors will work well together. We'll even apply samples, so you can see the shade in action. We'll study your furnishings, floors, fabrics, artwork, and accessories to determine which colors will best complement the unique architecture of your home. By the time you've made your selections, you'll feel better knowing each choice was made with the support and guidance of the trained professionals at our Seattle painting company.
"Team Dandy did a great job (deck staining). They were very professional and paid attention to details. I highly recommend them!!"
Take Advantage of Our Free Estimates for Interior Painting
It would be our pleasure to step in and give your four walls a facelift with some Dandy painting. Just let us know what you're looking to achieve, and we'll work our magic to make it happen!
Whether you live in Seattle, Bellevue, Sammamish, Issaquah, or Renton, get in touch with Dandy Painting so that we can give every surface inside your home the VIP treatment.
---
Call us today at (206) 279-9979 or contact us online and learn more about how our Seattle wall, ceiling, and trim painting can beautify your indoor space immediately.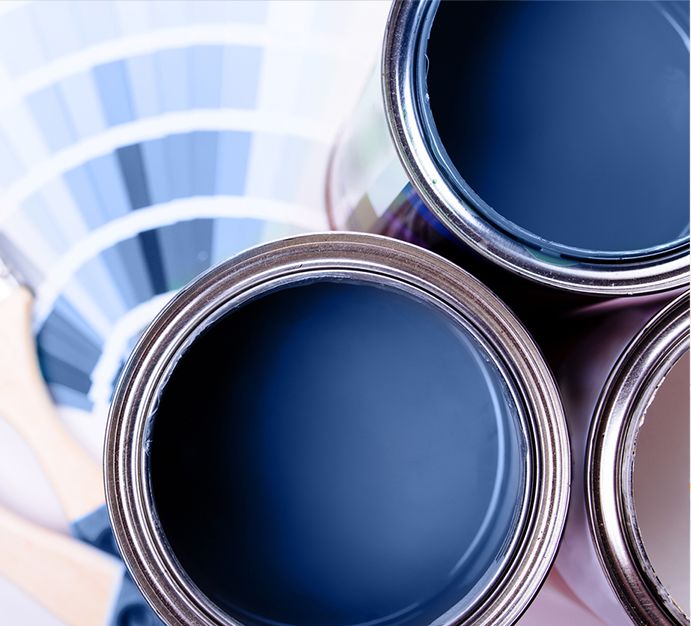 Experience the Dandy Difference
36 Years of Industry Experience

Maximum Two-Week Wait Period to Start Your Project

Can Handle Any Job - Big or Small

Licensed General Contractors for Your Protection

Offering Residential & Commercial Services

Serviced Thousands of Homes in the Seattle Area
Ready to Get Started?
Fill out the form below, or call us at (206) 279-9979 for additional information.
Convenient Online Scheduling - Now That's Just Dandy!
Areas We Serve
Bellevue, WA

Burien, WA

Issaquah, WA

Maple Valley, WA

Medina, WA

Mercer Island, WA

Newcastle, WA

North Bend, WA

Redmond, WA

Renton, WA

Sammamish, WA

Seattle, WA

Shoreline, WA

Snoqualmie, WA

Missoula, MT

Lolo, MT

Florence, MT

Victor, MT

Stevensville, MT

Corvallis, MT

Hamilton, MT