Siding & Rotted Wood Replacement Discover the Dandy Difference
Siding & Rotted Wood Replacement in Seattle
Helping Hundreds of Homeowners Every Year
If a contractor chooses to paint over damaged wood or siding without replacing it, problems are bound to arise down the road. The paint will chip and deteriorate much sooner than it would have if the material was properly replaced.
At Dandy Painting, we know that proper surface preparation is key to ensuring a beautiful, long-lasting paint job. That's why we have dedicated carpenters on staff to replace damaged siding, trim and rotted wood whenever the situation warrants. This saves you the time and expense of hiring another company to work with our painters and will prevent you from experiencing much frustration in the future. If there's a portion of your exterior that needs to be replaced, we already have the resources to complete this preliminary step and keep your project moving forward without delay.
---
Contact us now at (206) 279-9979 for our excellent services for siding and rotted wood replacement in Seattle. We regularly handle projects in Bellevue, Sammamish, Issaquah, and Renton.
---
Leave Your Wood Replacement to Our Seattle Professionals
People can sometimes assume that replacing siding or wood panels is as simple as snapping in pieces where a gap used to be, but this could not be further from the truth. There's a reason why we leave this complicated work to our experienced carpenters. It takes a trained eye to determine the depth of exterior damage and confirm which areas need to be replaced. Moreover, special care must be taken when mounting new siding around delicate spaces near doors, windows, and corners.
Using their years of experience, our carpenters will work their magic to:
Provide the ideal surface for quality exterior painting – We will protect your investment and ensure that your new paint job is a fresh start with no underlying issues.
Properly match the surrounding exterior – The best way to boost your curb appeal is by making sure that all the siding smoothly connects with the rest of your home.
Correct any holes, gaps, or imperfections – Our carpenters are meticulous and overlook nothing in their efforts to improve the look and durability of your exterior.
How to Know When Your Siding Should Be Replaced
There are several signals to look out for if you are wondering whether your current siding is ready for a paint job, or if it needs to be completely replaced.
Some of the most typical warning signs that you need replacement siding include:
Cracked or Loose Panels -
If you notice that the panels on the outside of your home are loose or even cracked, it may be time to look into replacing your paneling. Don't wait to address this problem, if left unchecked the siding can become more damaged and cause more problems to your home.
Fading, Peeling Paint -
If your siding has paint that is feeling or looks faded, this is due to constant harsh sunlight. If your siding isn't holding onto the paint anymore, this is a sign that it's time replace it.
High Energy Bills -
If you are experiencing unusually high energy bills, it could be that your siding has some unseen gaps or holes in it and is letting in the cold or the heat from outside. This means that your HVAC system will need to work twice as hard to keep your home at a comfortable temperature and use twice as much energy. Make sure to check your siding if your experiencing high energy bills.

"Team Dandy did a great job (deck staining). They were very professional and paid attention to details. I highly recommend them!!"
Creating a Durable Foundation That Will Last for Decades
We believe that paint jobs should help eliminate problems – not cover them up. At Dandy Painting, we know that siding and wood replacement doesn't immediately seem to fall into the painting industry. However, we also know that a clean, damage-free exterior is absolutely crucial for ensuring the quality and longevity of our work. That's why we hire top-notch carpenters who can perform this work and provide the clean slate we need to do a Dandy job!
---
Call us today at (206) 279-9979 or contact us online to schedule dedicated siding and rotted wood replacement in Seattle.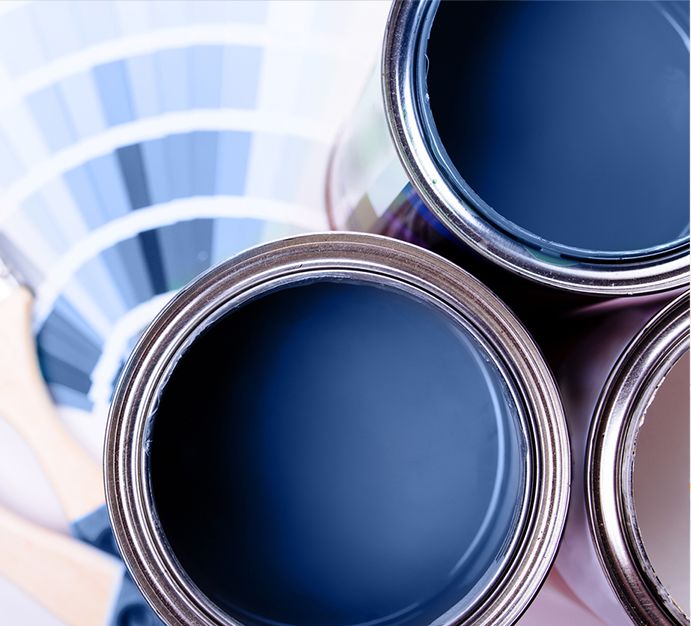 Experience the Dandy Difference
36 Years of Industry Experience

Maximum Two-Week Wait Period to Start Your Project

Can Handle Any Job - Big or Small

Licensed General Contractors for Your Protection

Offering Residential & Commercial Services

Serviced Thousands of Homes in the Seattle Area
Ready to Get Started?
Fill out the form below, or call us at (206) 279-9979 for additional information.
Convenient Online Scheduling - Now That's Just Dandy!
Areas We Serve
Bellevue, WA

Burien, WA

Issaquah, WA

Maple Valley, WA

Medina, WA

Mercer Island, WA

Newcastle, WA

North Bend, WA

Redmond, WA

Renton, WA

Sammamish, WA

Seattle, WA

Shoreline, WA

Snoqualmie, WA

Missoula, MT

Lolo, MT

Florence, MT

Victor, MT

Stevensville, MT

Corvallis, MT

Hamilton, MT