Commercial Exterior Painting Discover the Dandy Difference
Seattle Commercial Exterior Painting
Hundreds of Projects Completed
Commercial painting is much different than residential painting. The projects are far more extensive, the regulations are tighter and the clock is always ticking. This is why commercial painters must possess not only top-notch painting skills, but impeccable project management skills.
With hundreds of commercial projects behind us, we know what it takes to excel in providing commercial exterior painting in Seattle. We take a great deal of pride in our reputation as the reliable crew that has the capacity and drive to deliver as promised. We come through for our customers because, in our minds, that's how every business should be!
Through the years, we've completed a wide range of exterior commercial projects, including:
Government buildings
Strip malls
Apartment buildings
Industrial buildings
Restaurants
Fitness facilities
…And more!
---

Call (206) 279-9979 today or schedule your free estimate online on commercial exterior painting services!

---
WHAT DO COMMERCIAL PAINTING SERVICES DO?
There is a difference between commercial and residential painting. Commercial painting services encompass a range of specialized tasks that go beyond what is typically required in residential settings. These companies are equipped to handle large-scale projects and understand the unique challenges and demands associated with such endeavors. Let's delve into the various aspects of commercial painting services to gain a better understanding of their crucial role:
Thorough Surface Preparation: Commercial buildings often have extensive surfaces that require meticulous preparation before painting. Commercial painting companies excel in surface preparation techniques, which involve power washing to remove stubborn dirt, grime, and debris. Additionally, they can skillfully sand rough surfaces to ensure a smooth and even finish, laying the foundation for long-lasting and visually appealing results.
Repairs and Pre-Painting Work: Beyond applying paint, commercial painters are adept at handling various pre-painting tasks. They are skilled in repairing drywall damage, patching holes, and addressing any structural issues that may compromise the quality of the paint job. By attending to these aspects, they guarantee a seamless and professional finish.
Specialized Finishes: In many commercial projects, standard paint applications may not suffice. This is where the expertise of commercial painters shines, as they can apply specialty finishes tailored to specific requirements. For instance, they might use anti-graffiti coatings to protect surfaces from vandalism or waterproofing sealants to safeguard against water damage. These specialized finishes enhance the longevity of painted surfaces and ensure they endure harsh climates and extreme weather events.
Prolonging Surface Life Expectancy: One of the primary objectives of commercial painting services is to extend the life expectancy of painted surfaces. Through their expertise and use of high-quality materials, commercial painters can prevent premature fading and deterioration, ultimately saving businesses money on frequent repaints and maintenance costs.
Compliance with Safety Standards: Commercial painting projects often involve working at significant heights and challenging environments. Professional commercial painters are well-versed in adhering to strict safety standards, especially when handling ladders, scaffolding, and other equipment required for larger projects. Their commitment to safety ensures that both the painting team and building occupants are safeguarded throughout the process.
Customized Project Management: Commercial painting companies understand that each project is unique and has its specific requirements and constraints. They offer tailored project management, considering factors such as budget, timeline, and business operations. With their experience, they can efficiently plan and execute projects while minimizing disruptions to the daily operations of the commercial establishment.
WHY CHOOSE US FOR COMMERCIAL EXTERIOR PAINTING?
Whether we're called upon for full-scale repaints or maintenance touchups, businesses across the Puget Sound region choose Dandy time and time again because we:
Have the capacity and specialized commercial knowledge to meet tight deadlines and keep projects on budget.
Possess the expertise to properly paint all types of buildings, including metal buildings, stucco buildings and more.
Provide free, on-site estimates and a two-year warranty for all work. You can conveniently schedule estimates online directly through our website.
Always arrive for work when we say we will.
Are a fully licensed, bonded and insured family-owned company.
Adhere to all OSHA regulations and work in the safest, most efficient manner.
Use high-quality materials and present cost-saving options.
"Team Dandy did a great job (deck staining). They were very professional and paid attention to details. I highly recommend them!!"
Protect Your Bottom Line with Dandy
We know how hard we've worked to build the right image and earn positive reviews from our customers. So from one business to another, we understand that it's not always easy to leave your reputation in the hands of another company. We want to assure you that as long as our crew is at your facility, we will protect your image as if it were our own.
This means cleaning up after ourselves, showing the utmost respect for your property and making your business look fabulous from every angle. We guarantee that you'll love working with us as much as you love the end results!
To take the first step with your project, schedule your free estimate online or call our Seattle painting company at (206) 279-9979 today.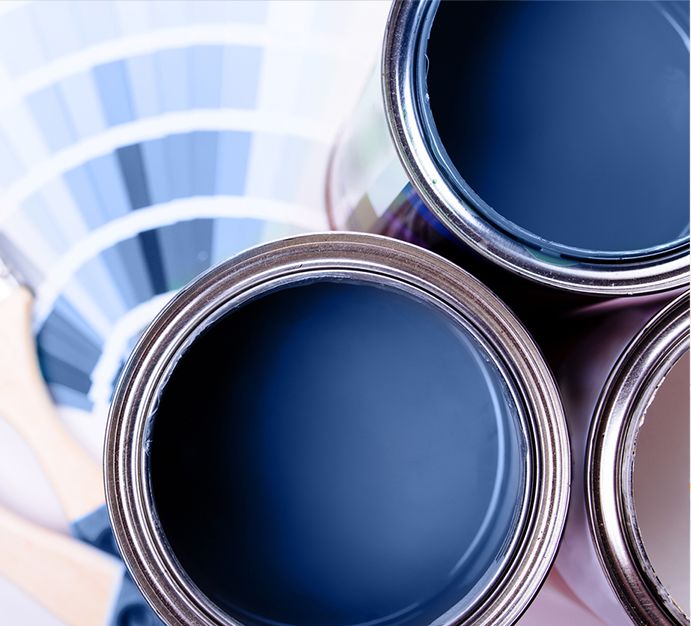 Experience the Dandy Difference
36 Years of Industry Experience

Maximum Two-Week Wait Period to Start Your Project

Can Handle Any Job - Big or Small

Licensed General Contractors for Your Protection

Offering Residential & Commercial Services

Serviced Thousands of Homes in the Seattle Area
Ready to Get Started?
Fill out the form below, or call us at (206) 279-9979 for additional information.
Convenient Online Scheduling - Now That's Just Dandy!
Areas We Serve
Bellevue, WA

Burien, WA

Issaquah, WA

Maple Valley, WA

Medina, WA

Mercer Island, WA

Newcastle, WA

North Bend, WA

Redmond, WA

Renton, WA

Sammamish, WA

Seattle, WA

Shoreline, WA

Snoqualmie, WA

Missoula, MT

Lolo, MT

Florence, MT

Victor, MT

Stevensville, MT

Corvallis, MT

Hamilton, MT