Sheds & Porches Discover the Dandy Difference
Seattle Shed & Porch Painting
Your Top Choice for Flawless Finishes
The porches and sheds on your property may not be as immediately eye-catching as the full exterior of your house. However, when it comes to transforming your property into a real home, the most important thing you can do is pay attention to the details. After all, these highly visible outbuildings are still part of the big picture and need to be handled with care. Otherwise, neglecting these aspects can result in your porches and sheds looking mismatched against the rest of your exterior.
You never want your paint jobs to be remembered for the wrong reasons, so count on Dandy Painting to perform our roles with utter dedication and excellence. In addition to Seattle, we serve Issaquah, Bellevue, Sammamish, and Renton.
---
Contact us now at (206) 279-9979 to keep everything looking dandy with our Seattle shed and porch painting.
---
Creating the Look You've Always Wanted for Your Sheds & Porches
Many people regard sheds as little more than storage spaces. However, they actually present the perfect opportunity to tie together your exterior with an overall theme. The same goes for porches, where you can transform extra space into outdoor sanctuaries that you and your guests will love. From barns to pergolas to wrap-around porches, no surface is too big or too small for us to cover!
Take Advantage of Our Reliable, Comprehensive Process
There are many reasons why homeowners regularly turn to our experts for quality painting, rather than trying to tackle these difficult projects on their own. We have a reliable, detailed process that we always implement to achieve the most superior of results.
When you choose us to paint your porch, shed or other outbuilding, you can trust our team to:
Fully understand your vision before recommending materials and colors – If you are trying to determine whether staining or painting would be best for your porch or shed, we can give detailed advice, depending on the type of surface in question. Whether your goal is to bring out the natural beauty of wood or embrace a new color, we'll share our professional recommendation on stain versus paint.
Provide complimentary color consultations – We will recommend the shades that perfectly align with your personal taste and will best complement the surrounding exterior. We also have the tools to properly match an existing color if you wish to replicate a certain shade.
Use high-quality paints and primers at an affordable price – Every product we use serves a specific purpose and we know which ones are right for your project, using paints and stains that come with rust inhibitors, fade resistance, and other special properties. Throughout all of our work, we deliver maximum protection without the hefty price tag.
"Team Dandy did a great job (deck staining). They were very professional and paid attention to details. I highly recommend them!!"
Leave Your Home Renovation to Our Dedicated Seattle Professionals
From the front porch to the back deck, there are many different elements that make up a home's exterior. Rather than treating these areas as separate pieces of the puzzle, you can enhance each of them to support an overarching, beautiful theme, all with the help of our color consultants and Dandy exterior painters. This is the value of relying on our professional shed and porch painters to do the job right. With 36 years of experience, our Seattle painting company knows how to properly match these key additions with your surrounding exterior and bring everything together in perfect harmony.
---
Call us today at (206) 279-9979 or contact us online to discover why so many homeowners turn to us for Seattle porch and shed painting services.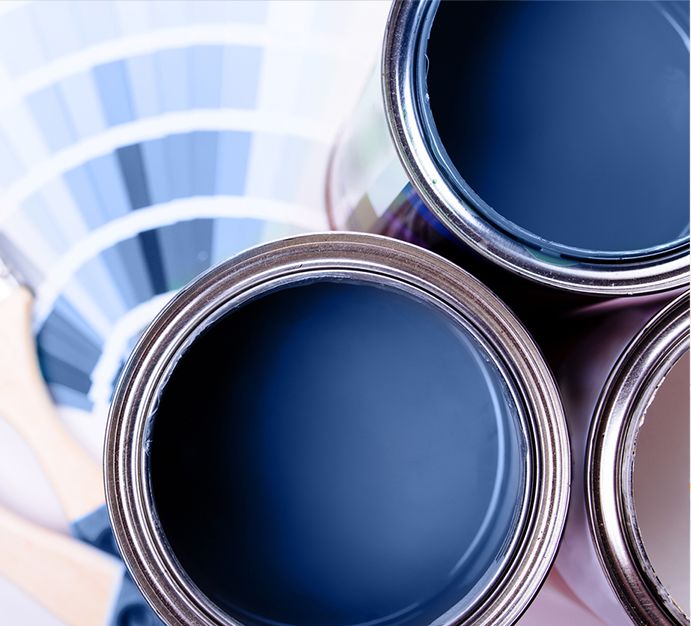 Experience the Dandy Difference
36 Years of Industry Experience

Maximum Two-Week Wait Period to Start Your Project

Can Handle Any Job - Big or Small

Licensed General Contractors for Your Protection

Offering Residential & Commercial Services

Serviced Thousands of Homes in the Seattle Area
Ready to Get Started?
Fill out the form below, or call us at (206) 279-9979 for additional information.
Convenient Online Scheduling - Now That's Just Dandy!
Areas We Serve
Bellevue, WA

Burien, WA

Issaquah, WA

Maple Valley, WA

Medina, WA

Mercer Island, WA

Newcastle, WA

North Bend, WA

Redmond, WA

Renton, WA

Sammamish, WA

Seattle, WA

Shoreline, WA

Snoqualmie, WA

Missoula, MT

Lolo, MT

Florence, MT

Victor, MT

Stevensville, MT

Corvallis, MT

Hamilton, MT