Decks & Fences Discover the Dandy Difference
Deck & Fence Painting in Seattle
Schedule a Free Consultation with Dandy Painting Today
While your house itself is the main star of your property, it is critical to remember that you should also focus on the supporting cast of your decking and fencing around your yard. Fences and decks that are chipped, faded, and outdated will make your home look run-down and poorly maintained, even if you just repainted the entire exterior of your house.
Of course, trying to keep up with all the tasks involved in caring for your home is no easy task.
That's why our fence and deck painters at Dandy Painting are here to do the heavy lifting. Applying 36 years of industry experience, we'll give your property a much-needed makeover to instantly boost your curb appeal. A little TLC for deck and fence painting in Seattle can go a long way. Best of all, we'll do it at an affordable price and with minimal disruption to you and your property.
---
Contact us now at (206) 279-9979 to get a free estimate for your decks and fences, whether you live in Bellevue, Sammamish, or any other location near Seattle.
---
We Provide Detailed Advice on Planning Decks & Fences for Your Seattle Property
Just like any other investment, it's important to know your options before making a decision. After taking the time to understand your vision for your decks and fences, we'll share our professional recommendations regarding materials, color coordination, and more.
For example, if you have a wooden deck and want to preserve the natural grains and intricacies of the wood, we'll recommend a special stain that is spread over the coat of paint. Alternatively, if you want your fence to match the color scheme of your home and surrounding property, we'll help you choose the perfect paint shade. It all depends on what you wish to achieve. We're here to help you define your goals and create a look that you'll love.
At Dandy Painting, we only use high-quality stains and paints that will:
Protect your fence and deck from moisture-related damage.
Resist fading from the sun.
Beautify your exterior and significantly boost your curb appeal.
Keep your decks and fences from prematurely peeling.
A Comprehensive Process to Guarantee Consistency & Precision
Whether we're painting your picket white fence or staining the deck or porch, we follow an established process for all exterior painting projects. Our comprehensive method helps us ensure that all the steps are covered so that we can deliver beautiful decks and fences. You can count on our detail-oriented technicians to exactly follow this process to achieve your ultimate satisfaction.
First, we begin by scheduling your free estimate online. Once we learn more about your goals, we'll recommend various options that align with your vision and your budget. Next, we properly prepare all surfaces before painting – this can include sanding, power washing, removing chipped paint and more, depending on the project. When we eventually begin painting, we do so carefully, always applying two coats. After our work is completed, we walk you through the project and address any concerns or questions you have. Trust us to never leave our customers high and dry. Although we back all of our work with a two-year warranty, we are confident that you will never need to use it.
Benefits of Professional Deck & Fence Painting & Staining
Decks and fences are something that homeowners cherish and are proud to show off. Fences add a sense of security and beauty to your home and your deck is a place where you can be outdoors while barbequing and hosting people. But, if your deck or fencing is unfinished or even needs a facelift, hiring a professional and their expertise come with many benefits.
Meticulous and Thorough Prep -
Our expert Seattle deck painting team make sure that the area we are working on is clean as well as replace any rotted wood we find. We also remove any old peeling stain to ensure we have a smooth surface to paint or stain.
High-Quality Stains -
Something equally as important as making sure we are meticulous and prepped thoroughly is having quality stain for your deck or fence. We will make sure that your deck and fence are properly protected and last you for years to come. We will help you pick out the best stain that will both meet the aesthetic you want as well as protect your deck or fence.
Years of Experience -
With over 36 years of industry experience in painting and staining, we will make sure that you see that experience with the finished product. From rollers, brushes and even sprayers, we have the right tools to deliver the best results for your deck or fence.
"Team Dandy did a great job (deck staining). They were very professional and paid attention to details. I highly recommend them!!"
Steal the Show with Help from Dandy Painting
Whether your deck or fence needs a full-scale makeover or a maintenance touchup, our Seattle painting company is ready to help. Take the first step toward your picture-perfect exterior by scheduling for our deck and fence painting in Seattle.
---
Call us today at (206) 279-9979 or contact us online to learn more about all our totally free estimates.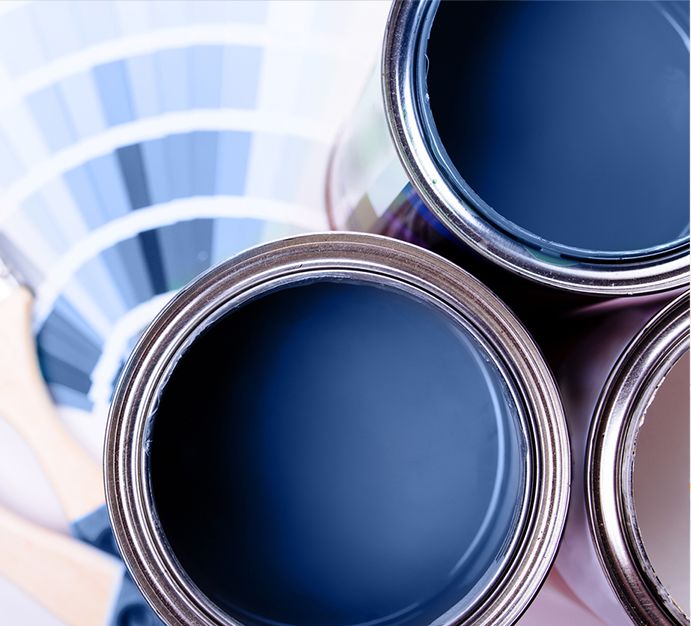 Experience the Dandy Difference
36 Years of Industry Experience

Maximum Two-Week Wait Period to Start Your Project

Can Handle Any Job - Big or Small

Licensed General Contractors for Your Protection

Offering Residential & Commercial Services

Serviced Thousands of Homes in the Seattle Area
Ready to Get Started?
Fill out the form below, or call us at (206) 279-9979 for additional information.
Convenient Online Scheduling - Now That's Just Dandy!
Areas We Serve
Bellevue, WA

Burien, WA

Issaquah, WA

Maple Valley, WA

Medina, WA

Mercer Island, WA

Newcastle, WA

North Bend, WA

Redmond, WA

Renton, WA

Sammamish, WA

Seattle, WA

Shoreline, WA

Snoqualmie, WA

Missoula, MT

Lolo, MT

Florence, MT

Victor, MT

Stevensville, MT

Corvallis, MT

Hamilton, MT