Cabinets Discover the Dandy Difference
Professional Cabinet Painting Is Right Up Our Alley
enRenew Those Outdated Cabinets at a Fraction of the Cost!
Because we use them so often, cabinets tend to age faster than other built-in furniture. But to replace your cabinets every few years would be a hassle and very costly! Luckily, there's a solution. Professional cabinet painting can work wonders to restore the shine and shimmer of your older cabinets while saving you a great deal of money.
We can help restore cabinets anywhere in your home, including:
Kitchens
Bathrooms
Bedrooms
Home offices
Entertainment rooms
Laundry rooms
Living rooms
…And more!
WE WILL ADVISE ON MATERIALS, COLOR—THE WHOLE SHEBANG
Many homeowners are tempted to try to paint their cabinets themselves. After all, they're more or less just a bunch of boxes, right? Wrong!
The truth is that painting cabinets is a craft that requires an in-depth understanding of materials, finishes and more. For example, should you go with gloss, semi-gloss, satin or a flat finish? The answer depends on what you're looking to achieve with your cabinets and what the rest of your home looks like. Our experienced painters will be able to advise on everything from material selection to color coordination before beginning any work. And once it's time to actually apply the paint or stain, you'll want to make sure the work is done neatly and meets your expectations. In other words, the only way to truly make your cabinets look like they were professionally painted is to hire a professional!
We can also recommend whether painting or staining is the right approach. While staining is great for drawing out the natural grain of wood, paint offers more color options. No matter what materials you choose, know that we follow strict safety standards and will do everything in our power to use the safest, most eco-friendly options available.
DOES PAINTING KITCHEN CABINETS ADD VALUE?
The simple answer is yes! Kitchen cabinets are some of the first things any prospective buyer will look at when evaluating a kitchen. It's important to make sure that your cabinets are not painted an odd color, which can turn off prospective buyers.
Some of the current trending kitchen cabinet paint styles include:
Neutral paint colors
Wood toned colors
Tuxedo cabinets, where a light colored or white cabinet is paired with a darker colored bottom cabinet or kitchen island
White painted cabinets
Grey painted cabinets
Additionally, painted cabinets can completely transform a kitchen. A kitchen with freshly painted cabinets can suddenly appear more modern and appealing, which is what buyers are looking for these days.
While hiring professionals, such as our team of Seattle cabinet painters, does cost money, it will be completely worth the investment. While it depends on the current real estate market where you live, you can expect a return of anywhere from 50 to 500%.
WHY CHOOSE DANDY FOR PROFESSIONAL CABINET PAINTING?
Customers trust us to restore their cabinets because we:
Provide same-day quotes and offer a two-year warranty on all of our work.
Bring more than 35 years of industry experience to every project.
Hire only the most professional, friendly painters to restore your cabinets.
Proactively communicate with our clients and provide daily status updates.
Provide superior quality to our customers without breaking the bank.
Do what it takes to do the job right and earn rave reviews from our customers.
"Team Dandy did a great job (deck staining). They were very professional and paid attention to details. I highly recommend them!!"
LET'S GET YOUR CABINETS LOOKING DANDY!
Why replace what you can restore? Here at our Seattle painting company, we take pride in taking outdated cabinets and giving them a clean, manufactured finish as if they are brand new. We'd be happy to take a look at your cabinets and discuss how you can drastically improve the look of them without paying to replace them. To get started, schedule your free estimate online or call Dandy Painting today at (206) 279-9979 today.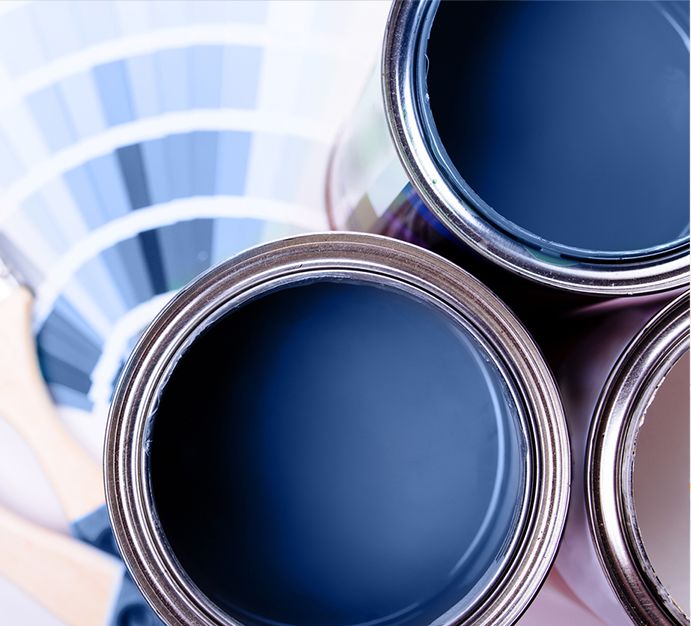 Experience the Dandy Difference
36 Years of Industry Experience

Maximum Two-Week Wait Period to Start Your Project

Can Handle Any Job - Big or Small

Licensed General Contractors for Your Protection

Offering Residential & Commercial Services

Serviced Thousands of Homes in the Seattle Area
Ready to Get Started?
Fill out the form below, or call us at (206) 279-9979 for additional information.
Convenient Online Scheduling - Now That's Just Dandy!
Areas We Serve
Bellevue, WA

Burien, WA

Issaquah, WA

Maple Valley, WA

Medina, WA

Mercer Island, WA

Newcastle, WA

North Bend, WA

Redmond, WA

Renton, WA

Sammamish, WA

Seattle, WA

Shoreline, WA

Snoqualmie, WA

Missoula, MT

Lolo, MT

Florence, MT

Victor, MT

Stevensville, MT

Corvallis, MT

Hamilton, MT