Interior Drywall Repair Discover the Dandy Difference
Interior Drywall Repair in Seattle
Here to Provide the Drywall Solutions You Need
It's just a fact of life that accidents happen. Whether your child was playing with their baseball bat and accidentally let go of it mid-swing, or you tried to remove an old mirror off the wall but the nails got caught, there are countless ways to damage drywall.
Fortunately, there is a solution to resolving that giant hole in the middle of your wall. When you come to our team at Dandy Painting, you will be relieved to discover that our technicians have more tricks up their sleeves than just painting. We are true professionals when it comes to repairing drywall and successfully matching and texturing surfaces. By the time we finish, you won't even be able to locate where the repair was done. What can we say? We're just that smooth!
---
Contact us now at (206) 279-9979 for devoted interior drywall repair in Seattle. Our services are available to homeowners in Bellevue, Sammamish, Issaquah, and Renton.
---
Thoroughly Fixing All Your Drywall Issues
When you get in touch with our specialists at Dandy Painting, we will tell you there's only one way to fix drywall with us: the right way! No matter what issue you are dealing with, we can resolve the problem.
Just some examples of interior drywall disasters we have successfully repaired include:
Holes in the drywall caused by a forceful impact.
Holes or rips in the drywall created after removing an item from the wall.
Drywall damage due to sustained moisture and water.
Nails that have popped out over time.
Signs You Need Drywall Repair
Your walls aren't something you think about on a day to day basis, let alone what your wall is made out of. But, how do you know when your drywall is damaged or in need of repair? Below we have a few signs to look for to know when your drywall needs some attention.
Popping Nails -
Nails can sometimes pop through drywall. if it isn't properly attached to a stud in the home, it could also be the wood that was used had some moisture and then dried out, which allowed the nail to pop out through the drywall.
Cracks -
If your drywall was installed incorrectly, it is more likely to crack. It can also be temperature

fluctuations

or the house settling that cause your drywall to crack. These cracks happen around doors or windows, anywhere a seam can be found.
Water Damage -
Leaking pipes will often cause drywall damage and should be addressed immediately. If you notice visible signs of water damage like stains or cracks contact us as soon as possible to avoid further drywall damage.
Settling for Nothing Less Than a Flawless Finish
If a drywall repair is done incorrectly, it will be extremely obvious to the naked eye – just because the gap is there, a messy job will still look rough and ugly. That's because a crucial part of a drywall replacement job is preparing the surface by sanding it down, wiping it clean and applying a sealer. The whole point of repairing drywall is to make the damage look invisible. Without proper surface preparation, the wall can end up looking uneven and sloppy.
Schedule Your Seattle Drywall Repair Today
At Dandy Painting, we are drywall perfectionists. We know how to carefully treat the area and focus on every detail to ensure a completely smooth, even job. This is essential because once you paint the wall, any issue with the drywall will be even more apparent even after painting. You can feel confident knowing our painters have decades of experience and know how to do the job right, no matter what kind of damage your walls have sustained.
---
If you need a professional interior drywall repair, contact us online or call at (206) 279-9979.
---
"Team Dandy did a great job (deck staining). They were very professional and paid attention to details. I highly recommend them!!"
Preserving the Security & Safety of Your Home with Proactive Steps
Delaying drywall repairs is never a good idea. Not only does it impact how your home looks, but it can even lead to structural damage if the problem is severe enough. Depending on where the drywall problem is, it could weaken nearby foundational supports, walls, and even the roof. The safety of you and your family is at risk if you are experiencing dangerous drywall damage.
Fortunately, we are your one-stop drywall repair company and will get to the source of the problem. Moreover, we won't stop at just fixing your issue, but will also share how you can prevent problems down the road. To take the first step in repairing your drywall, get in touch with Dandy Painting as soon as possible.
---
Call us today at (206) 279-9979 or contact us online to start filling in the gaps for a fresh start with our interior drywall repair in Seattle.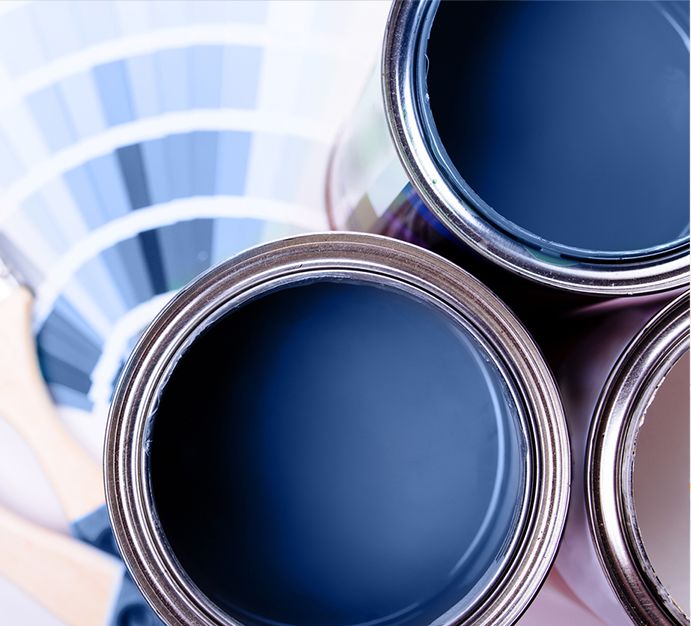 Experience the Dandy Difference
36 Years of Industry Experience

Maximum Two-Week Wait Period to Start Your Project

Can Handle Any Job - Big or Small

Licensed General Contractors for Your Protection

Offering Residential & Commercial Services

Serviced Thousands of Homes in the Seattle Area
Ready to Get Started?
Fill out the form below, or call us at (206) 279-9979 for additional information.
Convenient Online Scheduling - Now That's Just Dandy!
Areas We Serve
Bellevue, WA

Burien, WA

Issaquah, WA

Maple Valley, WA

Medina, WA

Mercer Island, WA

Newcastle, WA

North Bend, WA

Redmond, WA

Renton, WA

Sammamish, WA

Seattle, WA

Shoreline, WA

Snoqualmie, WA

Missoula, MT

Lolo, MT

Florence, MT

Victor, MT

Stevensville, MT

Corvallis, MT

Hamilton, MT