Concrete Floor Epoxy Discover the Dandy Difference
Concrete Floor Epoxy Services in Seattle
Serving Homeowners in Your Neighborhood for 36 Years
Concrete might feel tough to the touch, but you may be surprised to discover that it is actually not as resilient as you might think. Over extended periods of time, even the toughest floors, walls, and other concrete surfaces are prone to cracks, chips, scratches and other wear and tear. Moreover, many do not realize that concrete is also a porous material that will absorb spilled liquids and cause the floor to stain.
Epoxy floor coatings are essentially a shield for concrete. Once it dries, this hard, shiny plastic coating safely protects the concrete from cracks and spills, while simultaneously creating a shiny, polished finish. It's durable, attractive, and slip-resistant, which makes it an ideal choice for high-traffic areas. If you are tired of your damaged, dull concrete space, call us for concrete floor epoxy services in Seattle and we can polish up your floor in no time.
---
Contact us online or by calling (206) 279-9979 to get reliable answers from our dedicated team at our Seattle painting company.
---
Dependable Epoxy Flooring Solutions for Any Location
At Dandy Painting, we have been working with concrete epoxy since this innovative solution first hit the market. Due to its durable nature and attractive appearance, epoxy has become a very popular flooring choice for both residential and commercial spaces alike. Particularly in areas where people may walk a lot, or areas that could easily become slippery without protection, you may want to consider this valuable surface cover. We can apply this sealant to a number of areas in your home, including:
Garages
Basements
Personal tennis or racquetball courts
Indoor gyms
Patios
Pool decks
Kitchens
Mudrooms
Laundry rooms
The Advantages of Epoxy Flooring
In addition to its versatile nature in terms of placement, there are many benefits of epoxy flooring, including:
It is easy to maintain and clean: Epoxy flooring does not chip or crack. Additionally, because it is nonporous, it helps it last for years. When epoxy flooring is installed, it is poured, which produces a smooth surface free of ridges, seams, and joints. Because it doesn't have any cracks or crevices, it is much easier to keep clean and free of dirt or bacteria.
It is durable: Epoxy flooring is often used in commercial and industrial spaces because it is extremely durable. It is so durable that it can withstand chemical spills! Additionally, the resin and polymers that are combined result in an impact resistant flooring. This means it can withstand heavy machinery, heat, and shock without the need to worry about wear and tear or cracks. While wood flooring tends to warp due to water damage, epoxy flooring is water resistant.
It is eco-friendly: Epoxy flooring is eco-friendly because its installation doesn't produce a ton of waste; it doesn't erode or flake, so it can't pollute the environment; and it is nonporous, which means you don't have to rely on harsh cleaning chemicals to clean it.
It is cost-effective: If you're looking for a cost-effective flooring option, then you should consider epoxy flooring. First, consider the fact that you won't have to replace it for many years and that it is low maintenance. This is in addition to it being considerably less per square foot than other types of flooring.
It is versatile: Epoxy flooring can be used in a variety of building types or rooms. This is because it comes in a variety of colors to match any style.
Why Our Epoxy Floors Stand Out from the Rest
It's important to know that not all epoxy floor coatings are created equal. Inferior products will fail prematurely and won't give you the right return on your investment. For this reason, we use only military-grade epoxy for all our flooring services, since it is the most reliable form of epoxy available on the market.
Another key factor that sets us apart from our competition is how carefully we prepare our surfaces before applying any epoxy. Properly cleaning the floor and repairing any cracks and spills is crucial for ensuring a durable coating that will last. We never skip to pouring the epoxy out just to save costs. Instead, we first clean and safely prep the area before ever applying the coating. This is the only way to guarantee an even, visually appealing finish that you expect and deserve as a customer. Call us for our expert Seattle concrete floor epoxy services!
"Team Dandy did a great job (deck staining). They were very professional and paid attention to details. I highly recommend them!!"
Protect Your Floor in the Finest Fashion
When it comes to choosing available materials for your floors, epoxy sealant is like a knight in shining armor. It not only protects your floor from harm and damage, but it looks great while accomplishing this important task. This type of flooring is also very easy to maintain and clean, and it will last for decades with proper care. However, every epoxy floor application is only as good as the experts who laid it. The great news is that there's no crew more qualified or committed to helping you protect your floor than the professionals at Dandy Painting. Our team is dedicated to serving locations near Seattle, Issaquah, Renton, Sammamish, and Bellevue.
---
Call us today at (206) 279-9979 or contact us online and we would be delighted to further discuss all your options for Seattle concrete floor epoxy.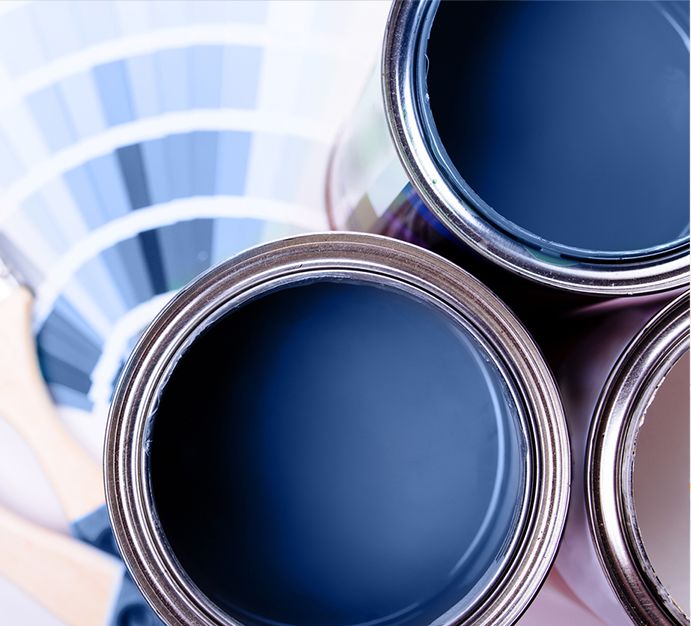 Experience the Dandy Difference
36 Years of Industry Experience

Maximum Two-Week Wait Period to Start Your Project

Can Handle Any Job - Big or Small

Licensed General Contractors for Your Protection

Offering Residential & Commercial Services

Serviced Thousands of Homes in the Seattle Area
Ready to Get Started?
Fill out the form below, or call us at (206) 279-9979 for additional information.
Convenient Online Scheduling - Now That's Just Dandy!
Areas We Serve
Bellevue, WA

Burien, WA

Issaquah, WA

Maple Valley, WA

Medina, WA

Mercer Island, WA

Newcastle, WA

North Bend, WA

Redmond, WA

Renton, WA

Sammamish, WA

Seattle, WA

Shoreline, WA

Snoqualmie, WA

Missoula, MT

Lolo, MT

Florence, MT

Victor, MT

Stevensville, MT

Corvallis, MT

Hamilton, MT